Find the Best Restaurants in Fort Worth, Texas
Find Restaurants in Fort Worth
Fort Worth Restaurants Events

MURDER IN SUNDANCE SQUARE
An immersive mystery dinner theatre where incognito professional actors surround you as imposters and where you can be part of the action, both as an investigator and as a homicide suspect!
Mystery Dinner Theatre
Keith & Margo's MURDER IN SUNDANCE SQUARE is a mystery dinner theatre where you are part of the action, both as investigator and suspect!

Bring Inspiration to Life- Texas Pinners Conference and Expo
Pinterest- inspired conference and expo featuring 200 top business contributors. Two Full Days of Crafting, Laughing and Creating Uplifting Memories at the Will Rogers Memorial Center.
Fort Worth Restaurants News & Articles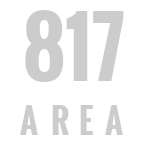 Best Mexican Restaurants in Fort Worth | Affordable Entrees, Margaritas, and More
Restaurants By Neighborhood
Frequently Asked Questions