Fort Worth, Texas is a cumulative part of the Dallas/Fort Worth metropolis. The best places for a first date in the area can be found right in the downtown Ft. Worth area as well as throughout the city. Romantic street Lamps are lit up along the downtown area where a perpetual flow of strolling patrons gather in the downtown restaurants and pubs. The nightlife of Ft. Worth is a popular attraction with wine and dine, music, attractions, and events. One romantic thing not to miss in Fort Worth is the nostalgic carriage rides through the Historic Downtown Ft. Worth area.
Restaurants range from popular Texas BBQ, seafood, fondue, to Chicago style pizza. The popular Sundance Square provides exciting entertainment, shops, and pubs accentuating a romantic atmosphere. Sundance Square compliments a nightlife of music and live bands. Special events are also a positive attraction to the area, and tickets are easily obtained for a day of recreation and adventure. Museums and shopping are among other things to do in Fort Worth. Getting flowers for that romantic first date is a cinch in this charming city. An array of flower shops are abundant within the city as well as the downtown area.
Several Ft. Worth events are a part of each monthly calendar's attractions. From museum exhibits to farmers markets, there something special to do in Ft. Worth. For fun and recreation, visiting the Ft. Worth zoo, botanical gardens, or the Log Cabin Village provides hours of adventure.
Whether you wine and dine that special someone absorbing the downtown ambiance, grab tickets to that special event, or head out to the Ft. Worth stockyards, you will find an abundance of things to do in this great area.
Comments
Related Posts in Fort Worth Entertainment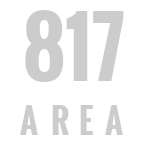 Best Places for a First Date in Fort Worth, TX