You never want to miss a moment at Christmas dinner, and that moment is definitely not all of the preparing or clean-up that goes with it. Make things easier for you and your family by relocating your holiday plans to one of these delicious restaurants in Fort Worth open on Christmas.
Related content: Bars Open on Christmas in Fort Worth
Check out these restaurants open on Christmas in Fort Worth perfect for those wanting to spend valuable time with your loved ones and not force them to clean. Find more Fort Worth restaurants by registering on 817Area, your free, local guide to everything in DFW.
Comments
Related Posts in Fort Worth Restaurants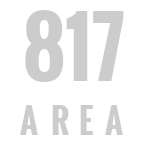 Best Mexican Restaurants in Fort Worth | Affordable Entrees, Margaritas, and More