As one of the wealthiest cities per capita in the US, Fort Worth is a city that stands itself apart even in a large state like Texas. Private schools in Ft. Worth are no different, and offer students top of the line teaching and guidance. Grade schools, middle schools, high schools, and even Montessori schools all offer students an education in a private setting, which in some cases is significantly different than public schools.
Holy Family Catholic School is a top private elementary school in Fort Worth. It offers students learning in an environment that holds education in high regard. For one of the highest Catholic schools in the rankings, Holy Family Catholic School should not be overlooked. For those who may not be looking for their school to be religiously affiliated, Starpoint school may be the best choice.
There are a vast number of private middle schools to choose from in Fort Worth. For instance, Our Mother of Mercy in Downtown Fort Worth offers a similar environment as other private Catholic schools. It is acclaimed as one of the best private schools in Ft. Worth. An alternative to private middle schools that are not religion based is the Ft. Worth Academy, which offers instruction focusing on proven scientific methods and philosophies.
Private high schools may be the most important if you're keeping college in mind. Rankings for private high schools follow parameters such as pass rates, amount of individuals attending public universities, amounts of individuals received at top ten universities, and a number of other categories. Lake Country Christian School in north Fort Worth ranks as one of the highest in the area and should be considered one of the best.
Hilltop Montessori school is considered by many parents as a great place for a child to begin his or her education. This is a private school that only accepts certain students. However, there are a few Montessori schools within Ft. Worth that use a lottery system similar to public schools such as East Ft. Worth Montessori Academy in Bedford.
Comments
Related Posts in Fort Worth Education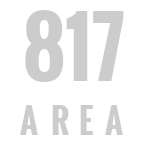 Public Schools in Fort Worth, TX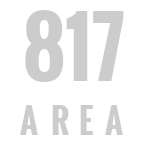 Private Schools in Ft. Worth, TX